Continuing our short series featuring the winners of the recently concluded "Farewell Harry Potter Giveaway", say hello to...
with her chosen prize, a pair of Harry Potter Book Earrings
featuring The Deathly Hallows.
When did you start reading the Harry Potter series?
When I was in elementary school. One of my uncles had given me the second and fourth books.
The fact they're so one of a kind and how detailed they are for something so small.
If money was no object, what item from Just Charming would you really like to have (for your birthday, for Christmas or any special occasion)?
I can really only narrow it down to two. That is the Harry Potter Book stitch markers and the The Ultimate Harry Potter Book Charm Bracelet: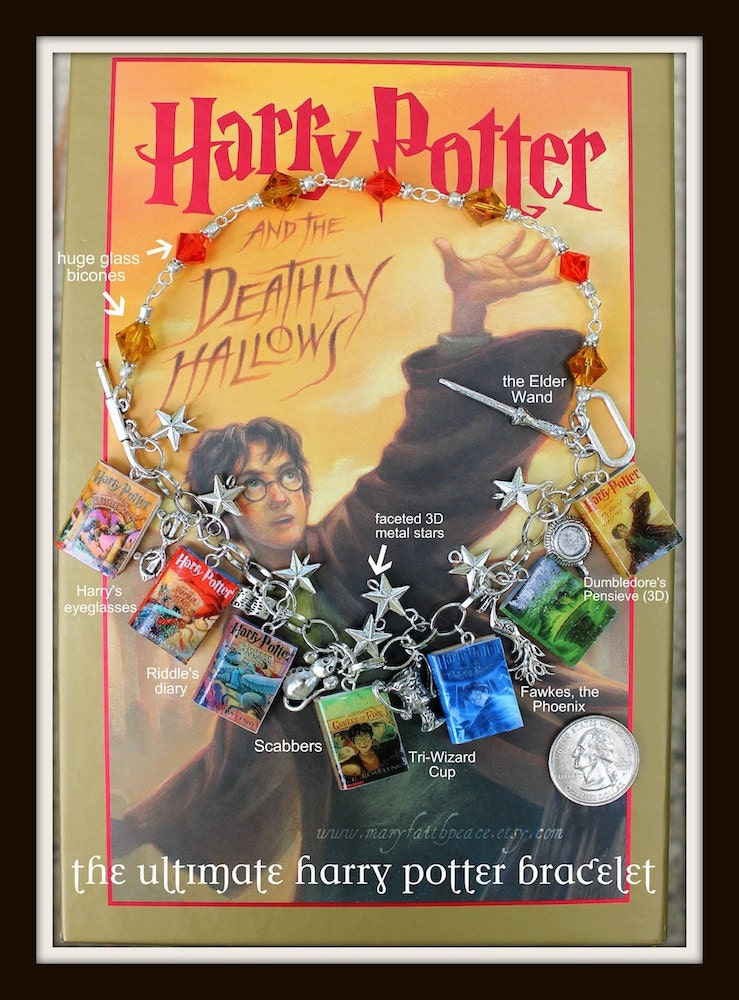 But if I really have to choose, I would say the Harry Potter Stitch Markers for Knitting or Crochet:
It's different and it would give me more incentive to learn how to use stitch markers and crochet more.
Besides the main characters, Harry, Ron & Hermione, who do you like (next) best? Why?
It's a tie between Draco Malfoy, Severus Snape and Minerva McGonagall.

Draco

Malfoy

because he's the bad boy.

Severus

Snape

because he's the misunderstood poor soul.

Minerva McGonagall

because she's quick to defend her lions and has that tough grandma personality, reminding me of my own grandmothers.

Is Ollivander's a family business passed down from generation to generation or is the Ollivander in the books just really, really old?
I honestly believe the Ollivander in the books is just really, really old. It was proven already that the wizarding population ages differently from the muggle population. Not to mention that Ollivander was able to recall the wands of others that if it truly was a family business would have been impossible to do.
******
Thanks for sharing your insights with us, Christina. Congratulations once again!
******
Follow me on Facebook, Tumblr, Twitter, Google Friend Connect/e-mail/plus and Networked Blogs to be informed of the next PROMOTION (now ongoing) from
Just Charming!
Keep reading everyone!