A SHARED CREATION FOR HARRY
Harry Potter, that is. One powerful literary figure that has inspired artisans to

create. Now "jointly".
Presenting the Harry Potter felted scarf bookmark by

Laurie: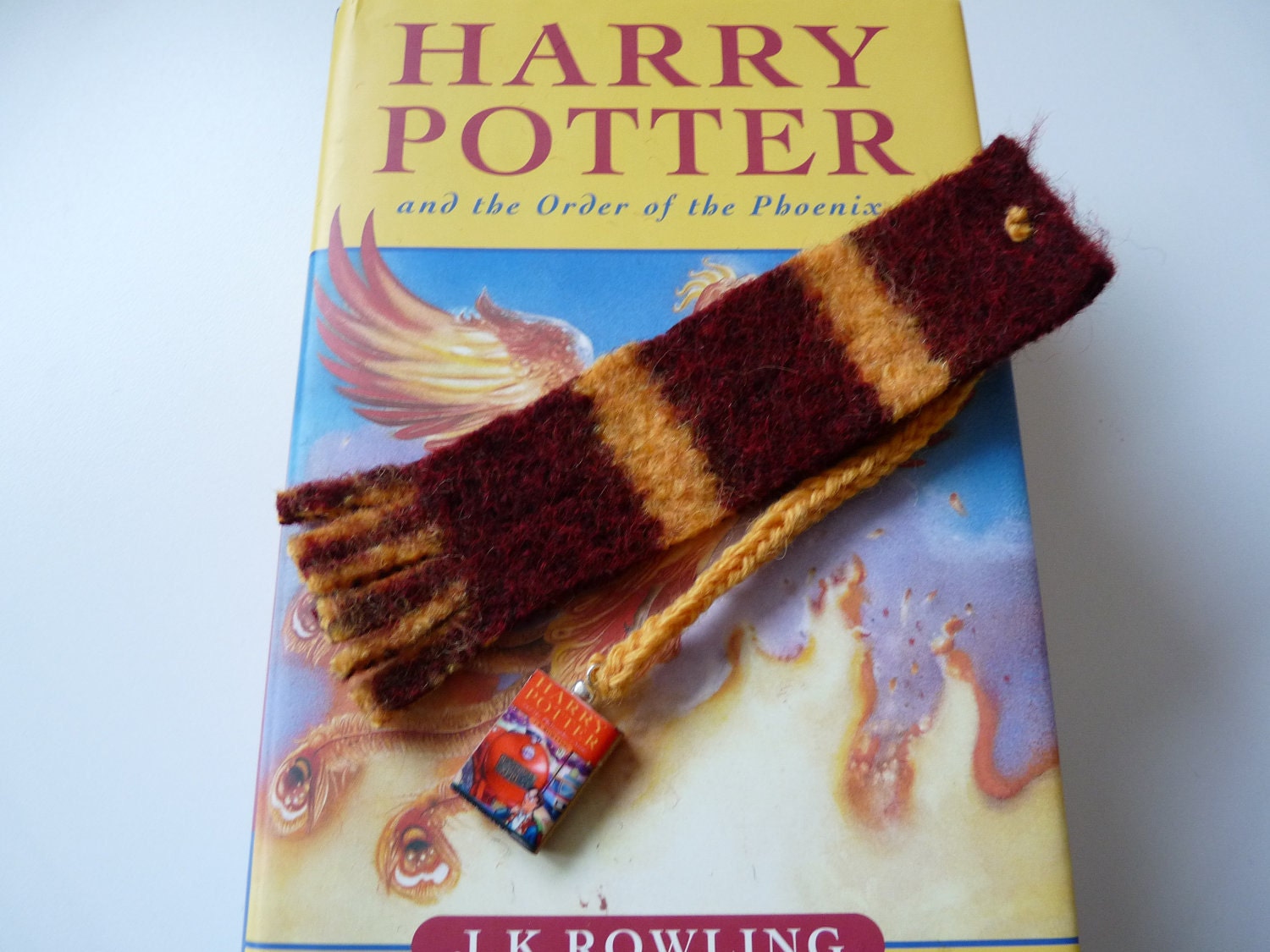 Hand knit from Peruvian wool (click to enlarge and see texture), it is adorned with one of my Harry Potter book beads

(The Sorcerer's/Philosopher's Stone)

.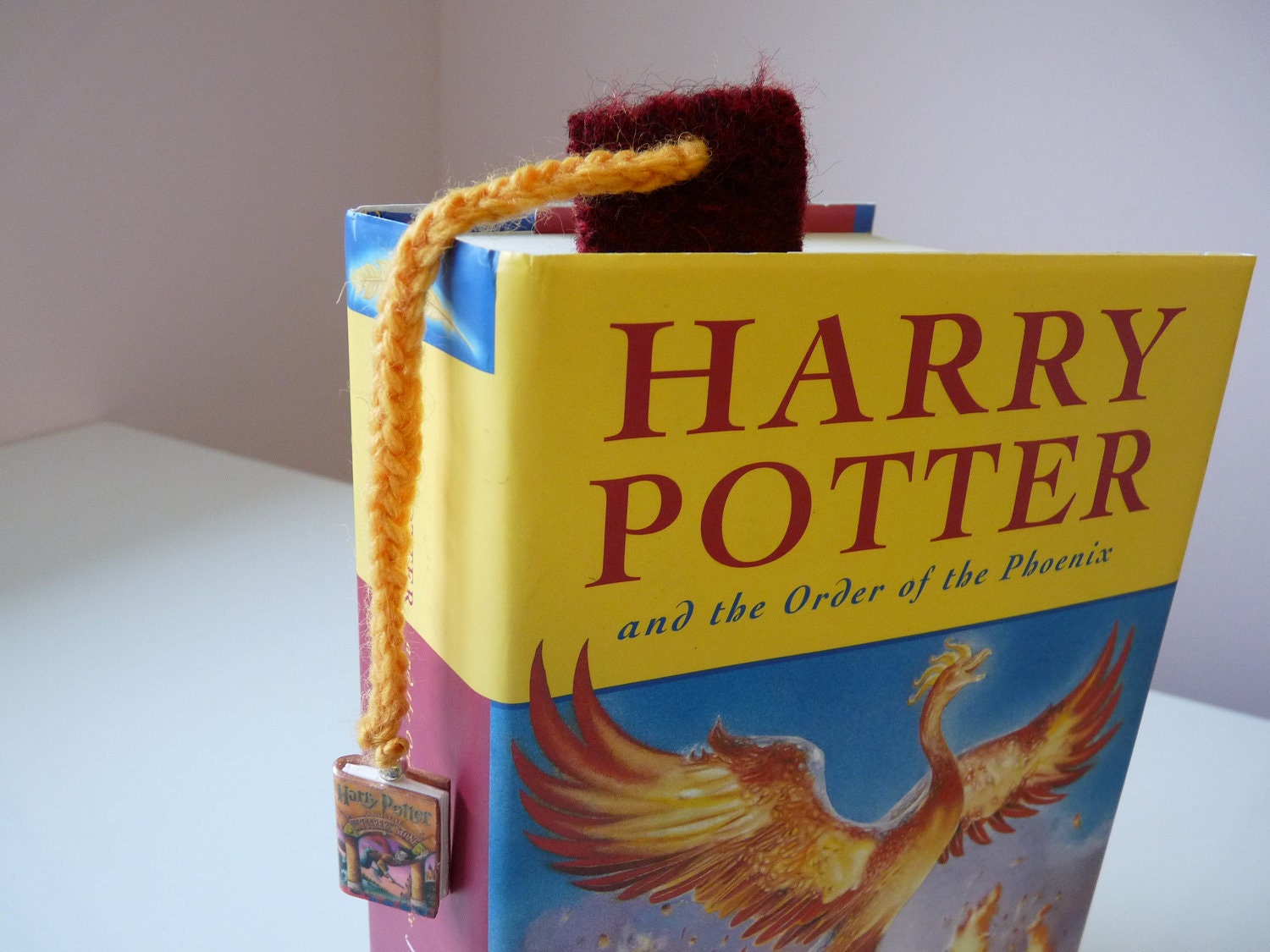 I use "jointly" loosely, since all the creating was done by Laurie. (I simply gave her permission to use the book bead). It is a beautiful stocking stuffer for your Potter fan! What are you waiting for? Head on to her shop,
Do You Like My Hat?
for details.